1. Privacy Concerns
Microsoft's new operating system tracks you far more closely than previous versions of Windows, especially if you use the express settings during the initial setup. The search bar utilizes Cortana, Windows 10's digital assistant, and sends all your queries to Microsoft servers. Your Windows Store app usage is tracked for ad targeting. Windows 10 tracks your typing, location, Edge browser behavior, program installations and more.

Most of Windows 10's potential privacy concerns can be disabled. But there's no way to turn off some of the telemetry data Windows 10 collects about your system and beams back to the mothership. Microsoft executives don't consider this a privacy issue. If you do, Windows 10 isn't for you.
2. Ads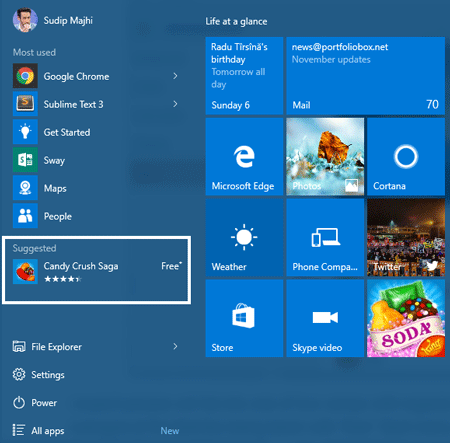 Windows 10 doesn't only track your Windows Store app usage for improved ad targeting; it frequently pushes ads of its own at you. By default, you'll see pop-up notification ads imploring you to get Skype or Office (even if you have Office), ads for suggested Windows Store apps slipped into your Start menu, and even occasional full-screen lockscreen ads for high-profile Windows Store releases.

Fortunately, all of the offenders can be disabled. But doing so requires diving into arcane system settings located in different far-flung corners of the operating system.
3. No Control Over Windows Updates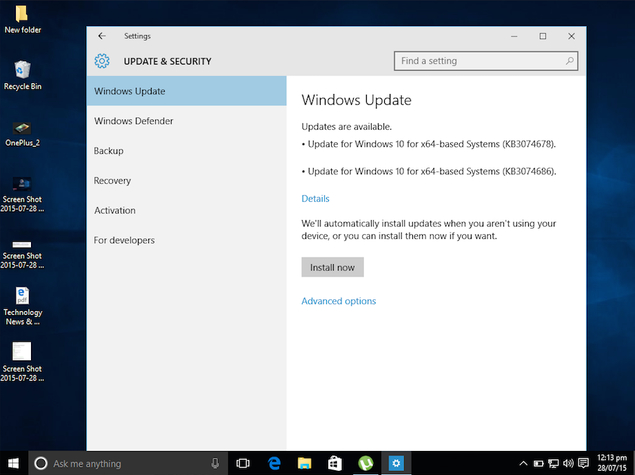 Windows 10 utterly eradicates the ability to manually control your system updates. Windows 10 Pro will let you defer updates for a few months, but that's the extent of it. If Microsoft pushes out an update, your system will install it eventually.

This isn't a big deal for people who stuck with Windows 7 and 8's default Windows Update options, which downloaded patches automatically. But if you like to control your own update destiny, this could be a showstopper.
4. Aggressive Upgrade Tactics
Microsoft's been acting pretty shady in its aggressive quest to push Windows 7 and 8 users to Windows 10, employing unstoppable pop-ups, malware-like tactics, forced upgrades, intrusive full-screen takeovers, and nasty tricks to coax—and sometimes outright deceive—people into adopting the new OS. It eventually became so heavy-handed that some users have disabled Windows Updates entirely rather than suffer the barrage.
None of that detracts from Windows 10's underlying awesomeness. But it may have detracted from your desire to upgrade to Windows 10—and rightfully so. If you're unhappy with Microsoft's ethics and tactics in handling Windows 10 upgrades, you're well within your rights to stay put where you're at.
5. No Windows Media Center or DVD support
Windows 10 kills Windows Media Center off completely, after Windows 8 pushed it into a dark corner. There's a reason for that: Windows Media Center is fairly niche, and not a lot of people use it. But if you do, you won't want to upgrade to Windows 10 unless you're prepared to dive into alternatives like Kodi, Plex, and DVR workarounds.

Oh, and if you're on Windows 7, be aware that Windows 10 doesn't offer native DVD playback, though there are no-cost alternatives you can use.
Full article:
http://www.pcworld.com/article/3092365/windows/10-reasons-why-you-shouldnt-upgrade-to-windows-10.html